Rick knows what it takes to make a difference.
Vote for Rick Kingston for North Oaks City Council.
Rick has a proven leadership with business, science and academic experience. He is a voice of reason, with a straight-forward approach to governing our city, dedicated to ensuring the health and safety of all North Oaks residents, and committed & focused to the privacy and security of North Oaks.
"I am more than pleased to endorse Rick Kingston for re-elected to the position of City Council member for North Oaks, Minnesota. During my time as Mayor, Rick was a tremendous asset to the Council. A stable, thoughtful, civic-minded individual, Rick represents North Oaks residents and our community in the most positive of ways. Always willing to voice his opinions, even if contrary to mine, Rick exhibits the best of what a Council member should be for the City of North Oaks."
- Mayor Mike Egelston

What I Stand For
Guidelines and Principles
I have held three guiding principles in how I approach every issue and every vote. I ask myself does it improve/enhance our
1) privacy/security, 2) our property value, or 3) our quality of life.
I believe there should, and must, be spirited but civil debate. We are not always going to agree with each other, but all aspects of any issues must be thoroughly vetted and hashed out, in public. Some discussions may be uncomfortable, but the best decisions are made when all the cards are out on the table.
Truth matters. Regardless of your position on any given topic, a council member must be truthful and demand that we deal with facts as they are, not how you wish them to be. And no council member should make up facts to fit their view of the world. On occasion I've taken stands that have been unpopular with some folks, but I've always based my decisions on the facts and my relentless pursuit of fairness for all parties involved.
As an incumbent council member and Deputy Mayor for North Oaks, I'm running for re-election to another 4-year term. During my 6 years on the North Oaks City Council, I've held numerous Council roles for City services including initiating the Tick Task Force (which received a Statewide award). I've served the Fire Department (Board of Directors and Relief Association), Police/Sheriff Department, Planning Commission, and NOHOA liaison. And most recently, I was able to use my healthcare connections to get a large shipment of hand sanitizer to the Waverly Gardens community in the early days of COVID when supplies were scarce.
I believe the city needs to be run like any other successful business. I'm a no non-sense leader that knows what it takes to make things work, how to bring people together, and hold my fellow colleagues accountable to stay on course and represent our community with, honesty, transparency and integrity.
Lastly, as a Doctor of Pharmacy and Clinical Toxicologist I'm the only healthcare professional on the Council and I have also been on the University of Minnesota faculty for over 30 years. I currently am a senior partner in an international health care firm and bring proven business, science, academic and leadership experience to the Council. I would be honored to have your vote!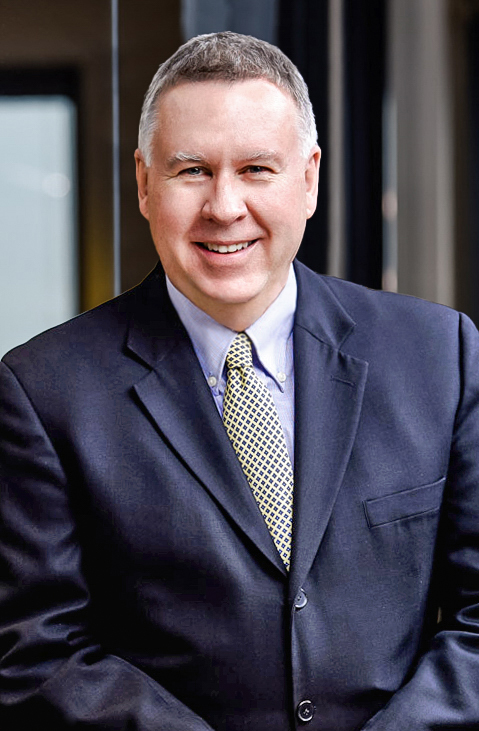 About Rick
Living in North Oaks has been one of the best decisions that my family and I have ever made. I believe the best years for our City are yet to come but we must chart a course for the future to ensure that it happens.
During my 6 years on the North Oaks City Council, I've held numerous Council liaison roles for City services and functions in addition to my initiating the Tick Task Force (which received a Statewide award from the MN League of Cities). In these roles I have represented the City and the Council and provided leadership in decision making to specific entities including the Fire Department (Board of Directors & Relief Association representative), Police/Sheriff Department, Planning Commission, Cable Commission Representative, and NOHOA liaison.
I also bring a diverse experience to the Council. As a Doctor of Pharmacy and clinical toxicologist I'm the only healthcare professional either on the existing Council or running for Council. I've been on the University of Minnesota faculty for over 30 years previously serving full time as a professor in the department of Experimental and Clinical Pharmacology in the College of Pharmacy and I continue to maintain a faculty appointment and teach as a Clinical professor. As far as management experience, my university career includes serving as the co-founder and first director of the Minnesota Regional Poison Control Center at one of the University's affiliated Medical Centers.
After leaving the medical center and the public poison control center I entered the private sector and have developed a strong business background serving as co-founder and a senior partner in a highly successful, international healthcare firm that has been voted a Star Tribune Minnesota Top Workplace 10 times including receiving the award again in 2020. In my business experience I routinely work with and collaborate with regulators, scientists and colleagues at multiple federal agencies including the FDA, EPA, and Consumer Product Safety Commission as well as international agencies within Canada and the EU. As such, I'm considered an international expert in my field. As this experience relates to serving on the North Oaks City Council, I pride myself on identifying and addressing problems.
As an example of identifying a City problem and developing a plan to create a solution, I initiated the Tick Task Force in 2015 and identified Dr. Brooke Moore, a key community thought leader to serve as the community chairperson of the task force. Together with Dr. Moore and along with other task force members we've worked to enhance deer management, develop educational materials to inform residents regarding prevention of tick borne disease, and worked with NOHOA to help them implement our integrated pest management program to deal with the issue. The results of our city survey on tickborne illness has shown that incident rates for tick borne illness have plummeted in North Oaks since we launched the task force.
Last but not least and regarding my family life, I'd like to also like to thank my wife Nicole and our 4 kids including Jeremy 22, Olivia 19, Camden 10, and Parker 8 for their support of the time I've committed to the City and our community. They know it's important and I've had an incredible opportunity to weigh in on issues that impact my family and all of the families in North Oaks.
Rick and His Family
Rick Kingston, his son Camden, son Parker, and wife Nicole enjoying a family fun trip.